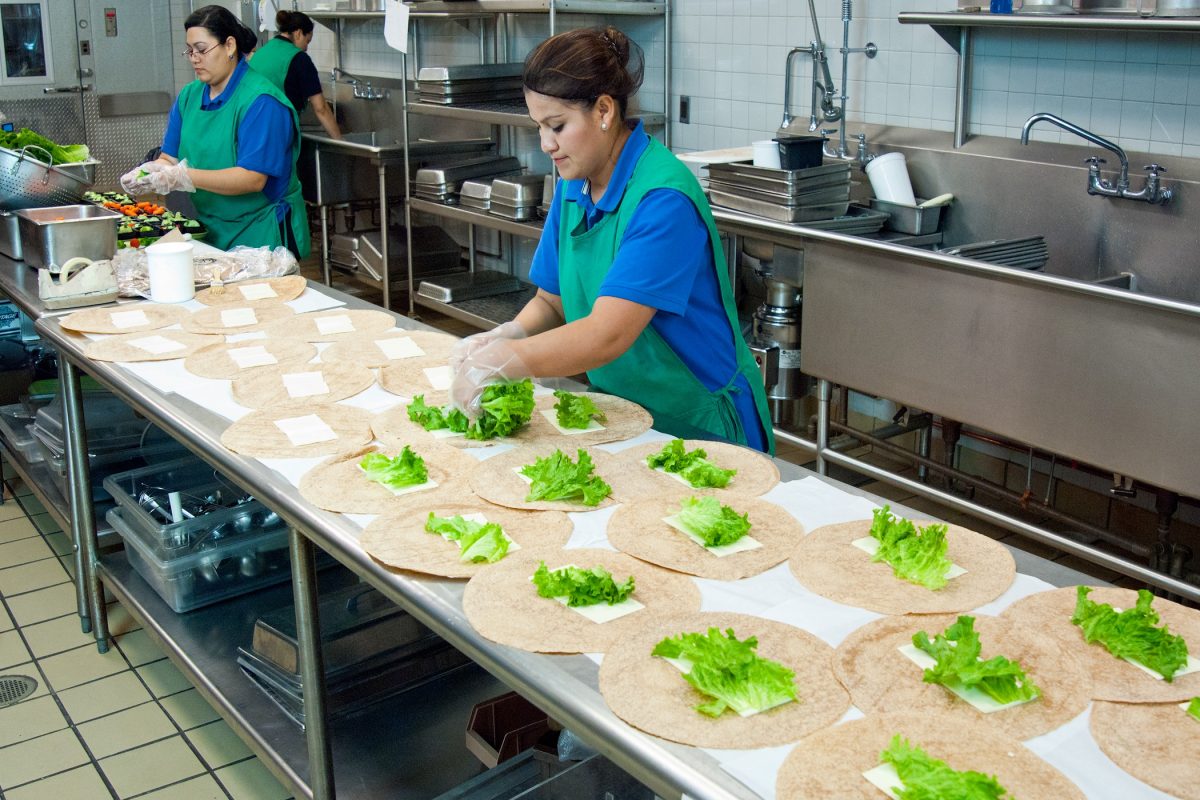 Have you talked to restaurant workers?  Eighty-one percent of them have no paid sick days. Here are four of their stories. We've changed their names so they don't lose their jobs. Virginia Interfaith Center is working on paid sick days in the upcoming General Assembly and this week – we launch our campaign to educate legislators and the public.
Sign our paid sick day petition calling upon Virginia legislators to enact a law requiring employers to provide 5 paid sick days a year.
Joe
"I was working a double one weekend, where it would usually last 13 or so hours. At the restaurant I work at, if you work a double, you get a shift meal which is basically just a free meal during your break. After I took my break and ate my meal, twenty minutes into my night shift that started at four I started throwing up. I told my manager that I thought I had food poisoning and that I was vomiting, and she did not let me go home. I looked so ill; I was surprised none of my tables complained about being served by a sick waitress to one of my managers."
Charlie
"There was one time where I was working in a restaurant in Carytown and I got really sick one day, really sick to the point of not being able to get out of bed and walk even a step. I couldn't eat anything or drink anything, my stomach pain was awful, I was in so much pain I couldn't even sleep. That night, I called my work at around 8 pm and told them how I was feeling and how bad it was, and that I would call in the morning if it did not get better to tell them I cannot come in. The next morning, it didn't get better, and I called to let them know I would not be coming in, and they told me since I was not throwing up, I had to come in. Even though I was in so much pain, I got there and two hours into my shift I fainted. My boyfriend came and picked me up, and then the next day they fired me."
Destiny
"I was working in a restaurant down Broad Street and halfway through my shift I felt really lightheaded, dizzy, and nauseous. I asked if I could go home and they said no because it was a Saturday night and it was going to be really busy and they couldn't afford to be short-staffed. So I stayed and tried to make myself feel better by drinking more water and ginger ale, as it's supposed to be good for stomach pains. Thirty minutes later I threw up, and when I told my manager she told me to eat a mint and get back to work."
Sara
"There was one time where is showed up to work and I was hanging around the back with the back of the house, like the chefs and staff. And one of the line cooks looked really bad. He was really pale like almost a yellow color; he was clammy and you could visibly see he was sweaty. I asked him why he looked so bad and he said he has been throwing up non-stop for the past two hours and when he asked to go home because of how bad he was feeling, the manager said, "only if you want to be fired."
Do we need a paid sick day standard in Virginia?  I think so.  Both for workers and for those of us who patronize restaurants.   Sign our paid sick day petition.
By Kim Bobo, Co-Executive Director, Virginia Interfaith Center for Public Policy