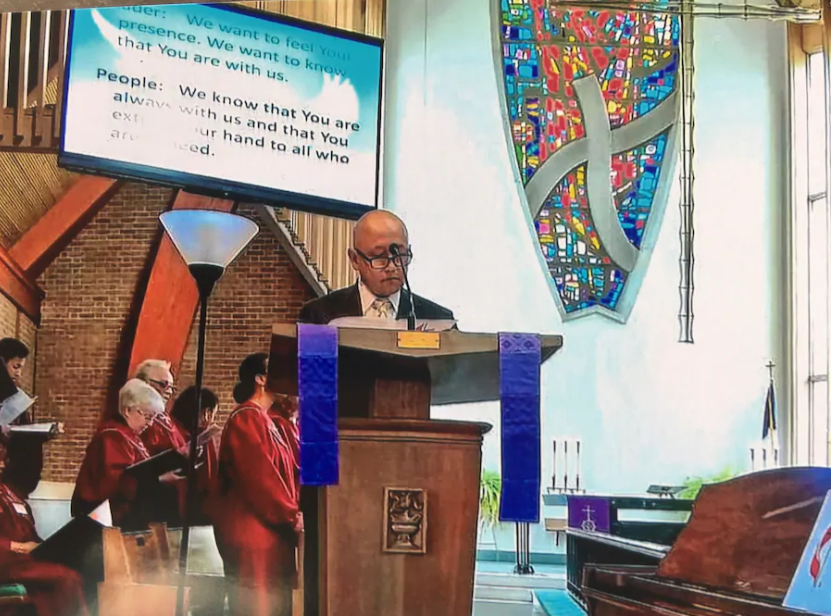 #FreeBinsar, Protect the Sanctuary of Sensitive Locations — By Dora Muhammad, Congregation Engagement Director, Virginia Interfaith Center for Public Policy —
Nearly three weeks ago, ICE officials handcuffed Binsar Siahaan, an asylum-seeker from Indonesia, at his home on church property in Maryland. Under the pretense of telling him that they needed to check a malfunction with his ankle monitor, they arrested him in front of his wife and then moved him swiftly into detention in Georgia. He is currently awaiting his habeas corpus hearing scheduled for October 2, 2020.
The Virginia Interfaith Center of Public Policy strongly denounces this action by ICE. We call upon Congressional and state leaders to intervene, personally and publicly, to return Binsar to his family, protect him and his wife from deportation, and demand that ICE adhere to its "sensitive locations" policy.
This is the first incident of ICE crossing the line to make arrests on the grounds of a house of worship. Allowing ICE to violate its protocols sets a dangerous precedent and signals alarming implications for faith communities across the Commonwealth and the country that have opened up their spaces to offer public or quiet sanctuary as a defense against the deportation of our neighbors.
The Virginia Interfaith Center for Public Policy is calling all people of faith and goodwill to contact their legislators and urge them to issue a public statement and intervene.
"We must end the movement of people into the shadows, and instead shine a light of peace, faith, and justice in our communities," said VICPP Board Member Julio Hernandez. "We must end the tears shed by children whose parents are unjustly detained by ICE and police officers."
LINK TO READ Washington Post story.