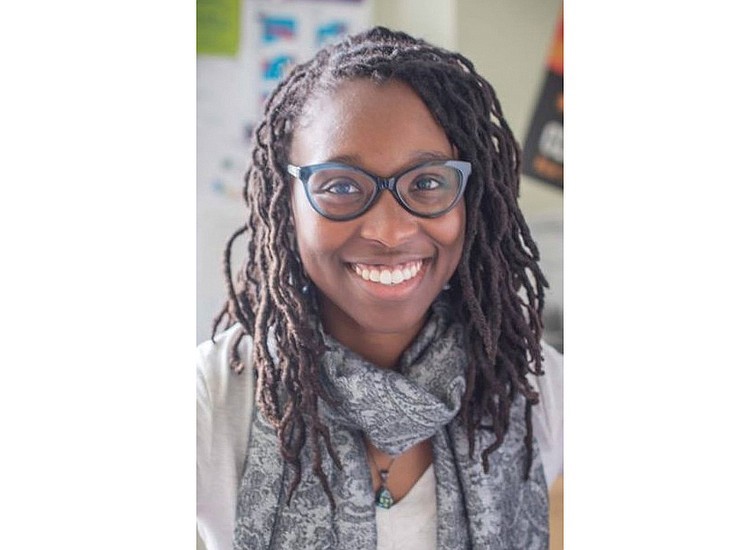 The Virginia Pilot, Nov. 25, 2019 – op-ed by Kendyl Crawford, director of Virginia Interfaith Power & Light (a program of VICPP)
— At the beginning of this month, the federal government added to its already dismal climate inaction by withdrawing from the Paris Agreement. On Nov. 5, Virginians showed their consensus on climate action and renewable energy policies. With more climate action supporters in decision-making positions, it will very likely pave the way towards achieving the goal of 100% clean energy as will Gov. Ralph Northam's Executive Order 43, which establishes ambitious goals and targets for electricity from carbon-free sources by 2050.
The climate crisis may still be treated as a hoax by some, but by growing up in Hampton Roads, it hits me personally. When my family first moved into our home in Hampton, our backyard was not in a flood zone — now it is. Sea level rise is one of many devastating climate impacts. As the director of Virginia Interfaith Power & Light, I understand the gravity of this issue and why people of faith and conscience see climate disruption as a moral issue. Every day I see Virginians caring for their neighbors by caring for the planet on which we all depend.
While people such as myself and many others are ready to change their lifestyle to be better stewards of the planet, the fight against climate change won't be won with the small steps of a few lifestyle changes taken here and there. Addressing the climate emergency requires giant strides, especially as our window for action shrinks. Unfortunately, many institutions would rather put individuals on the hook rather than hold major polluters and others that profit through the destruction of God's creation accountable.
Consider the California drought from 2011 to 2017. During this time, Californians were told to take shorter showers and to stop watering their lawns, among other small conservation measures. Meanwhile, Nestle collected and bottled nearly 32 million gallons of fresh water from aquifers and wells in Southern California. While Californians shortened their showers, businesses bottled the water underneath them and sold it elsewhere.
We see this pattern time and time again. In the face of well-intentioned consumer straw bans, commercial fisheries continue to account for nearly half of all the ocean's plastic waste. In Virginia, Dominion Energy is lauded by politicians for dipping its toe into offshore wind energy while it continues making larger investments in fossil fuels such as fracked-gas pipelines and power plants.
As a society, we depend on folks stepping up and caring for each other, their communities and the neighborhoods in which we all live. We depend on this good will, these many positive individual actions.
But wouldn't big changes and visionary commitments add up even faster? When we try to reduce carbon pollution and other forms of environmental degradation, shouldn't we also call for responsible commitments from the industries and sectors that contribute the most to the problem? After all, we do share this world together.
It's our moral responsibility to protect our Earth as the foundation that it is, upon which all other aspects of our society depend, including business and industry. Virginians must hold Dominion and other polluters accountable. We must continue calls for concrete steps and investments towards renewable energy and energy efficiency projects like those that would be achieved by reinstating the budget to join the Regional Greenhouse Gas Initiative, building out energy efficiency programs for low-income households, setting a VA clean energy standard or examining policy solutions stemming from the Green New Deal.
Our legislators and leaders such as the governor, young people and students striking for climate action, and everyday Virginians must all do what we can. Small steps from Virginians and large ones from policymakers are bound to make the impact that we need to successfully address the climate crisis. Building on EO 43, it is high time that Virginia recognizes the climate emergency and leads in ambitious and equitable climate policies before it's too late.
With the recent election results and Hampton Roads on the frontlines of sea level rise impacts, we look forward to the local leadership of new faces such as Dels.-elect Nancy Guy and Alex Askew and incumbents such as Dels. Cia Price, Jay Jones and Jeion Ward and Sen. Mamie Locke on equitable and just climate action.
Kendyl Crawford is the director of Virginia Interfaith Power & Light, a Richmond-based non-profit.