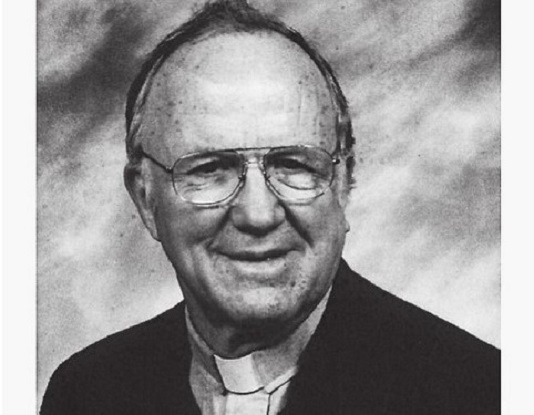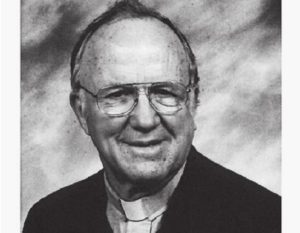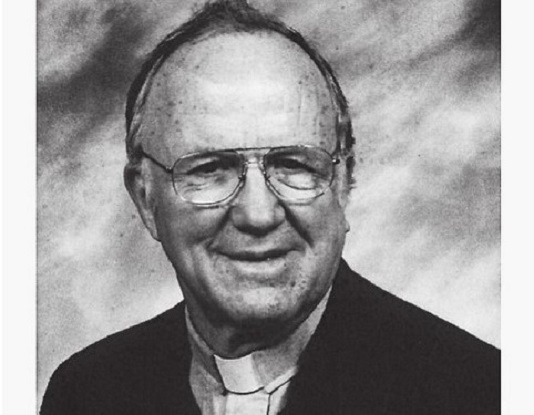 Fletcher In His Own Words: Read, "A pilgrimage not to be forgotten," an essay published March 2020 in the Richmond Times-Dispatch on his pilgrimage to the National Memorial for Peace and Justice in Montgomery.
Read the official notice released by the Episcopal Diocese of Virginia
Rev. Canon Fletcher Lowe – Faithful till the end
by Kim Bobo, VICPP Executive Director
The Virginia Interfaith Center for Public Policy (VICPP) lost a faithful justice warrior this past week when Rev. Fletcher Lowe, one of the founding members of VICPP and a former executive director, passed away in his sleep. The afternoon before he died, he called me to get more information about how a building contractor could make sure that there is no wage theft on a project. Fletcher and his wife Mary Fran live at Westminster Canterbury, a lovely retirement community in Richmond. It was moving forward on a $300 million expansion project, one that would disrupt Fletcher's view of the gardens. So, he contacted the contract manager to make sure there wasn't going to be any wage theft on the project. The manager had asked for some ways to verify that workers were being paid fairly and Fletcher had called me to help. This was quintessential Fletcher – fighting for workers on the afternoon before he died.  He was an amazing person and a great teacher. Here are five life lessons from Fletcher.  
I met Fletcher soon after I moved to Richmond in 2016 to serve as the VICPP director. Fletcher graciously invited me to join Jackie's breakfast club that had been meeting for decades before me. The club was named after the waitress at Aunt Sarah's Pancake House who served us so graciously until the pandemic. The club's members had changed over the years, but currently include Rev. Jim Payne (the first VICPP executive director), Mr. John Moeser (a longtime academic/activist in Richmond), Mr. Steve Colecchi, who was the peace and justice director for Catholic Bishop Sullivan, and me. This august group of warriors shared their wisdom and Virginia insights with me. Thanks to Fletcher's leadership, the group never missed a breakfast, even though the gatherings have been virtual for a year and a half now.  
He was an amazing person and a great teacher. Here are five life lessons from Fletcher.   
Accept your upbringing but move beyond it.

 Fletcher was raised in a well-to-do white home in South Carolina. His upbringing took place during the racist and segregated South of the time and yet he knew in his spirit that something was wrong. Although he joined the civil rights movement and fought for racial equity, he never pretended his upbringing or background was something it wasn't. He did not try to hide from his family's and the community's racism. He talked openly about his history, privilege, and heritage, and he sought to learn from it, struggle with its complicity, and move forward to build a better world.




Build relationships.

Fletcher built thousands of relationships – across party lines, race lines and religious lines. He knew people everywhere and he treated everyone with kindness and respect. Fletcher's "rolodex" was part of his ability to move issues and influence decisions. He has introduced me to dozens of people over the years that he thought I should know. He also knew of people's struggles because he had genuine relationships, like the relationships with prisoners he visited monthly for years. His relationships were deep and long-lasting – like his decades-long breakfast club.

Use the written word. 

Fletcher was a minister, so he knew how to use the spoken word. But he also believed in the written word. In 2018, Fletcher was the Richmond Times-Dispatch's "Correspondent of the Year" – at 86 years old. The day before he died, he submitted a blog to 

Living God's Mission

 on the importance of doing the work of faith at one's workplace (

https://livinggodsmission.org/2021/08/26/the-real-play-goes-on/

). Fletcher knew that words educate, advocate and live beyond oneself.

Push for justice.

Fletcher cared for people individually, but he also pushed for justice in our systems. During the time with the Episcopal Diocese, he engaged the diocese in statewide justice issues. During his leadership with Virginia Interfaith Center, he expanded the base of activists around the Commonwealth, engaged faith leaders in direct conversations with legislators, and found creative ways to touch the hearts and minds of decisionmakers—like his giving legislators real coffee filters and asking legislators to have a justice filter on policies.

Engage where you are.

Fletcher knew that we can all make a difference wherever we find ourselves. As I was growing up, we used to sing, "Brighten the corner where you are." Fletcher brightened his corner. For the last few years, he has been living at Westminster Canterbury, a retirement center. He pushed the center to pay living wages and then encouraged it to join the Richmond Living Wage Certification program. His last act was trying to make sure that when Westminster Canterbury undertook its building expansion, that it would have systems in place to ensure that workers were paid fairly, given that wage theft is rampant on most Richmond area construction projects. Fletcher could have relaxed on his laurels and at 89 he deserved some relaxation. But he continued till the end, indeed, till the day he died. 

 
Fletcher will be missed by me and by many others. May his life lessons inspire and teach us in the coming days and years.

Reflections from VICPP Board Members
We are saddened by this news, and sincerely pray that God's comfort and peace be with families and friends. – Rev. Anthony Fludd, Newport News
I discovered Fletcher Lowe through the eyes and thoughts of Charles Swadley. Charlie helped me see Fletcher as a relentless warrior for justice who consistently and continuously lived his beliefs and commitments. – Rev. Dr. John Whitley, Williamsburg
I am so thankful for his life and ongoing witness.  He was such a kind and faithful fighter for justice. – Rev. Lauren Ramseur, Richmond
Prayers for comfort and peace for the family and loved ones who grieve this loss. I am grateful to know of those that have been inspiring our work. – Rev. Julio Hernandez, Arlington