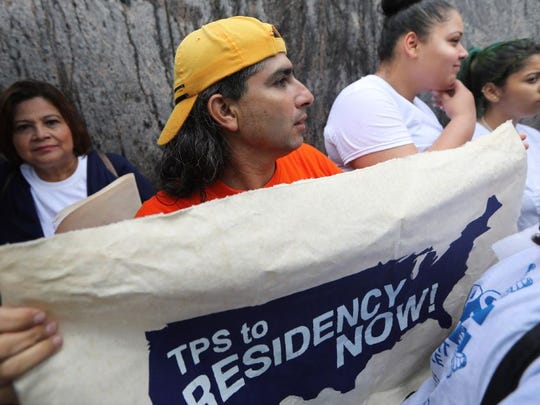 Statement from Kim Bobo, Director of the Virginia Interfaith Center for Public Policy, on the U.S. government's decision to extend Temporary Protected Status to Salvadorans living in the U.S.
There is good news for El Salvadoran immigrants in Virginia and across the country today. The Administration announced it will extend the temporary work permits of 200,000 Salvadorans living in the United States. This is a reversal of President Trump's earlier plan to deport them.
Virginia is home to the largest number of Salvadoran Temporary Protected Status (TPS) holders in the nation. Many of them are active in and supported by faith leaders and congregations who are members of the Virginia Interfaith Center for Public Policy (VICPP).
El Salvador is ranked among the most dangerous countries in the world, with high rates of poverty and gang violence. Most Salvadoran immigrants were granted TPS following the earthquakes in 2001. TPS allows foreign nationals from countries facing natural disasters or armed conflict to stay temporarily in the US.
The Virginia Interfaith Center joins with immigrant rights advocates in celebrating this reprieve from deportation. VICPP also calls upon the federal government to address comprehensive immigration reform and create a path to citizenship.
At the Virginia Interfaith Center, we work to ensure all religious and ethnic minorities and those facing discrimination based on immigration status are connected to community. For more information or to get involved in or be supported by VICPP's Welcoming All work please contact Jase Hatcher jase@virginiainterfaithcenter.org
Photo: Walter Lopez is shown at an August rally in Newark in support of DACA and TPS. (Photo: Kevin R. Wexler/NorthJersey.com)