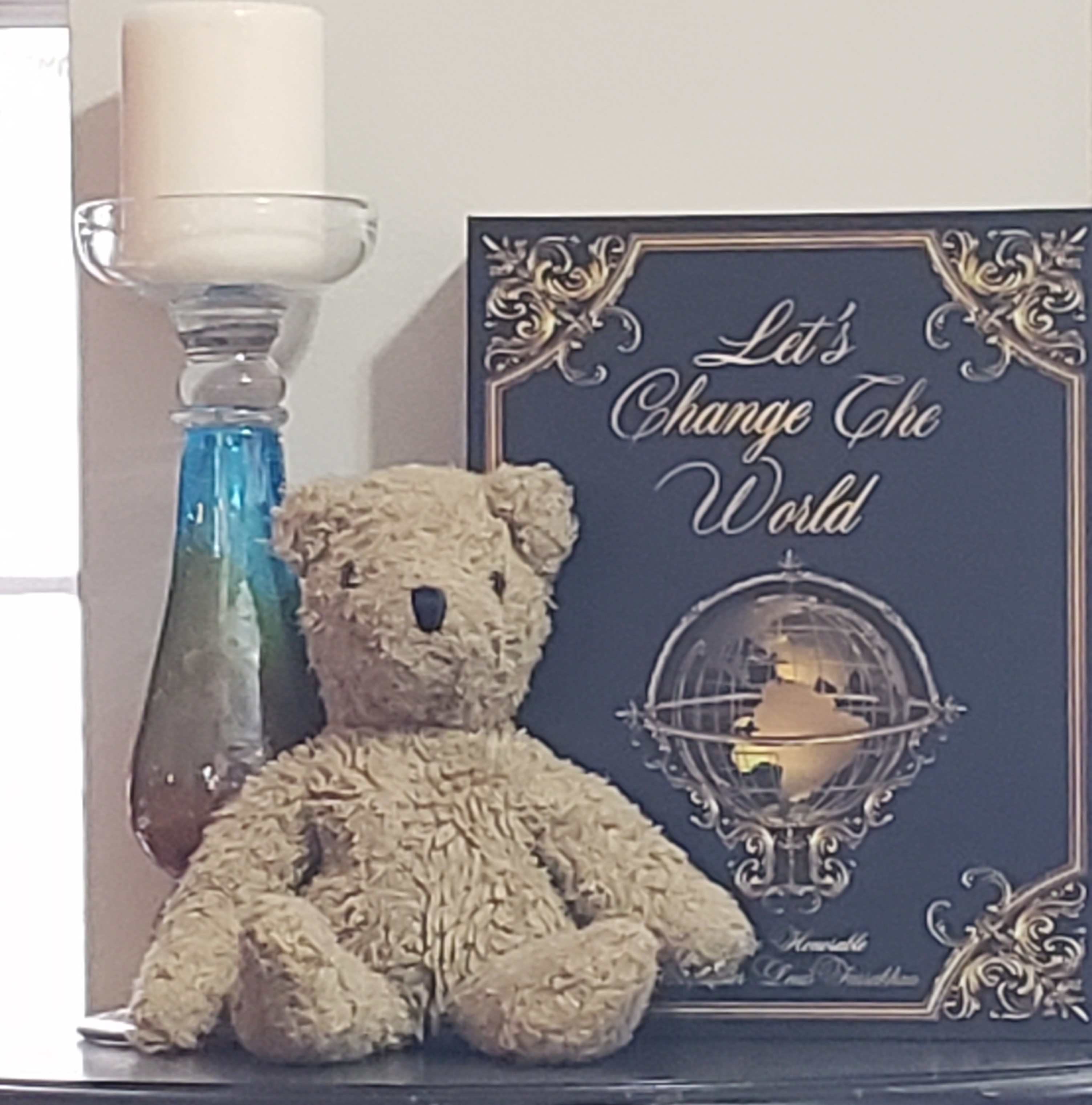 by Dora Muhammad, Congregation Engagement Director, Health Equity Program Manager
I have a teddy bear that a relative gave me when she was a little girl. It was given to her when she was born. She always gave me small tokens to remember her whenever I visited, but this gift is one of the most precious I had ever been given by anyone because it literally had been with her all her life. Several months ago, she lost her pregnancy after being sent home from the emergency room when she presented with pain.
This Friday at 7 p.m., I will hold this cherished teddy bear in my arms as I light a candle to add to the International Wave of Light in observance of Pregnancy and Infant Loss Remembrance Day. I will honor her loss, pray for her and her husband's healing and their desire to have a child, and reflect on the many Black women like her who endured a preventable trauma along their journey to motherhood.
I will reflect on Keisha Phillips-Mitchell as she approached her 37th week of pregnancy nearly four years ago while living in Hampton Roads, which has the highest maternal mortality rates of Black women in Virginia. A stillborn baptism certificate was one of the mementos the 30-year-old received in the hospital for her baby girl. She named her Zoey, which means "life" in Hebrew.
Keisha was also sent home from a routine scheduled appointment despite experiencing an alarming fluctuation in her blood pressure during the visit. Days later she found herself in the emergency room for surgery. One drop of blood at the onset of her contractions while at home evolved into excessive internal bleeding that hindered clotting during her labor. She recalls the deafening silence in the birthing room when she asked the nurses if her water had broken after she heard a gush when one removed her hand upon completing a cervical check.
After three full-body blood infusions and a medically induced coma while doctors drained blood from her uterus, she regained consciousness and returned home days later with questions instead of her baby girl in her arms. "Did somebody miss something to make sure that me and my child would make it through healthy and alive? Did they not think I needed to be informed as a Black woman? If I had known or been informed that I was at high risk of anything, I would have not been comfortable being sent home. You're trusting the doctor so I'm not going to tell them how to do their job," she told me.
Her questions resonate the Virginia Maternal Mortality Review Team's finding that provider-related factors are the most prevalent factor contributing to pregnancy-associated deaths. Her questions resonate VICPP's PUSH campaign for an implicit bias/cultural competency training requirement for all licensed medical professionals.
With Keisha's blessing, we will refer to this bill as Zoey's Law. Like my gifted teddy bear that today holds more meaning than ever before, her daughter's name will honor the personal loss that centers our public push for birth equity for Black women and infants.
Sign and share our petition: www.tinyurl.com/PUSHbiasout. Access our toolkit for resources to become a part of our fall campaign launch: www.virginiainterfaithcenter.org/health-equity/implicit-bias